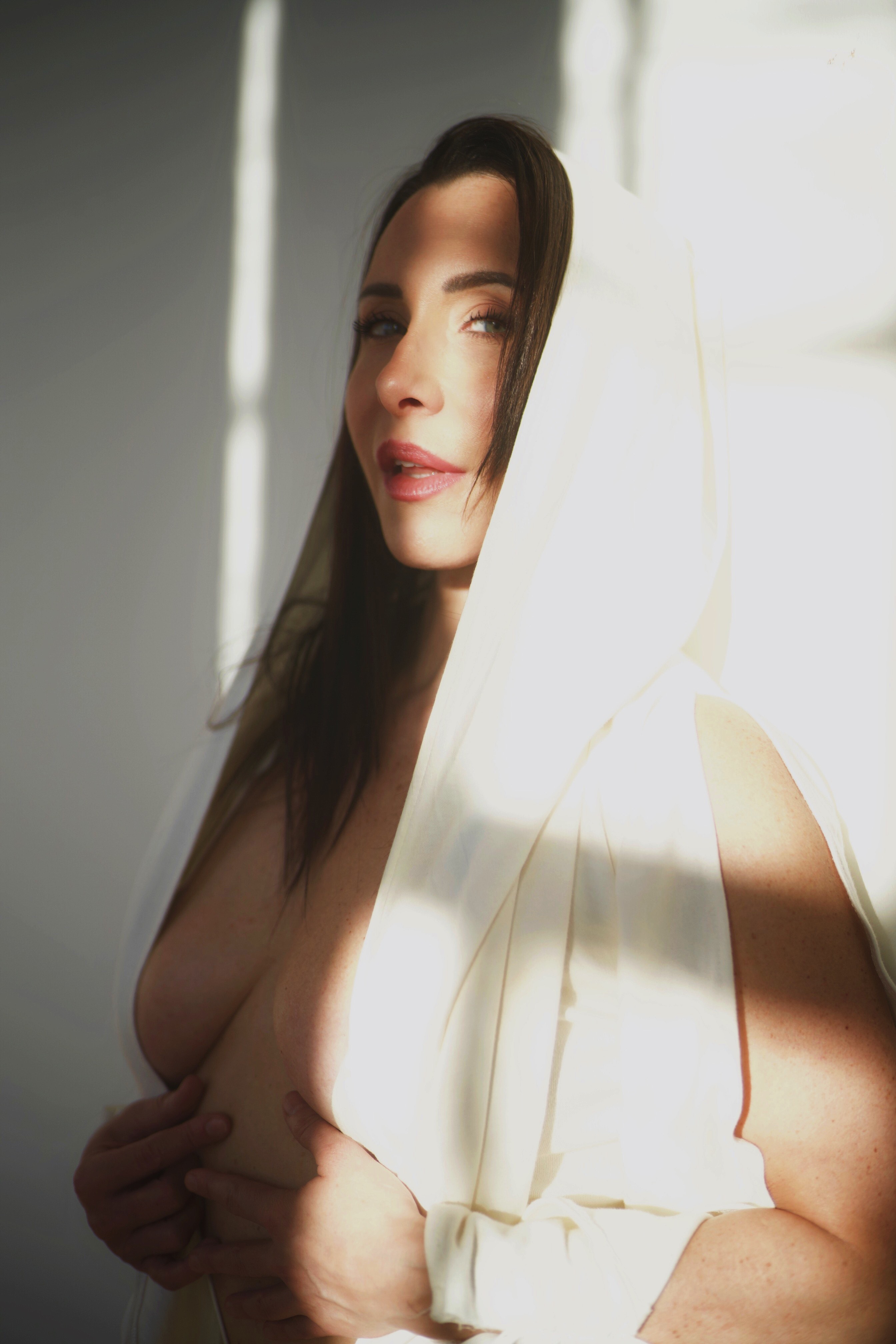 I'm so glad you found me here…
I am glad you found me because my story is one that many others have experienced, and were silenced for.
Many years ago I shed the guilt and shame of being an overtly sensual women. I knew at a young age I was bisexual. I was confused for many years and only truly found my tribe when I started theatre classes outside of middle school. I felt seen in a community that did not judge differences. I decided to own that part of myself.
Dance and theatre took me on a journey into my early adult life where I finally met my theatre partner Alex Tigchelaar in the early 2000's. We ran a multi disciplinary theatre company for a decade in Toronto. Alex wrote original pieces of theatre and I organized, choreographed and often directed our performers. Early on with The Scandelles, Alex wrote a show that would change the trajectory of my life. "Neon Nightz" is Alex's memoirs of stripping in the 90's in Montreal's famed exotic dance clubs. She asked me to play various characters that she danced alongside at these venues...urging me to "not be a tourist" and actually try stripping before getting on stage in a show representing these women.
With a background in dance, I took to pole dancing and performing nightly on stage with gusto. But ultimately, what I enjoyed most, were the sensual encounters I made in private dances. The physical aspect was only a portion of what was alluring to me. It was relevant and therapeutic. Some of these people I went on to meeting outside the club, so we could truly enjoy what most people are looking for: human connection.
I soon left exotic dancing to escorting independently. The move was organic and I enjoyed a good 5 years of incredible memories and relationships in this world until 2013. I was pulled into secondary questioning at the airport before getting on a flight to NYC....
Being shamed out of a country for being "morally repugnant" has taken a huge toll on my life. I spent a year depressed. After various attempts to appeal this decision, it became clear I would have to find a different way to express myself if I ever wanted to travel freely between Canada and the USA.
Performers are used to having to hustle. I worked bar again for awhile as I had done before stripping. And started a career as a personal assistant while still finding ways to be creative. Veronica Sway was not a faceless dispensable morally corrupt woman. She was my alter ego. I was not going to give her up completely.
My interest in creating films started while making videos with my theatre company for our live shows. We made "art porn" as amusing and poignant viewing between acts at intermission. When I began escorting I continued making videos, collaborating with many of my theatre colleagues. At first as content to advertise Veronica Sway in the most creative way I knew how. Since ending my career I've continued to create these vignettes with my alter ego.
"Veronica Sway" is my ode to unabashedly sensual women everywhere. I hope to titillate you with these images and videos…and make you laugh as you follow my adventures as an ethical hedonist.
There is no shame in sensual expression.